The Pacific Northwest: The New Frontier for Open Source
URISA's 50th annual conference, GIS-Pro 2012, was this year and I joined Bibiana McHugh from Trimet, Darrell Fuhriman of Renewable Funding, and Skip Newberry from the Technology Association of Oregon to give the crowd a broad sweeping sense for the exciting work in open source and open data going on in the Pacific Northwest.
Madrona made an appearance with its strong support for not only open source and open data, but also open and transparent planning. The most interesting part of the session was definitely Darrell's history lesson on the emergence of open source hacking from the big tech firms of the early days like Intel, Tektronix, and now IBM. If you've never seen the Silicon Forest Universe poster before you should check it out.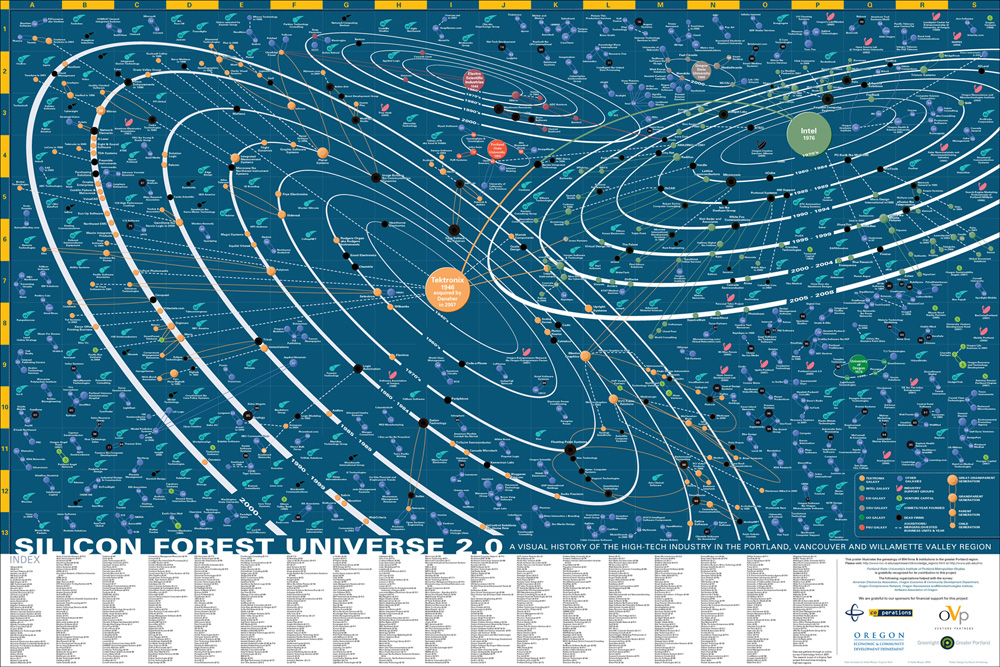 ---
blog comments powered by

Disqus
Author
Published
Tweet

Subscribe
Tags